Connect your Factory floor to your IT Services
Welcome to the Factory-Relay. A unique and secure technology connecting industrial machines to business services.
Learn More
Register and Download Now!
Built for IT and OT
Whether you work in Operations Technology (OT) or Information Technology (IT) - the Factory-Relay has you covered
Modern responsive design
Featuring carefully crafted, mobile-first dashboard, our User Interface component (NMI) will function beautifully on any device!
Extensible Connectivity
Standard industrial protocols like OPC/UA, Modbus, RS485 and digital twins – build on our extensive library of plugins or create your own!.
Available Factory-Relay Versions
We have the right version for you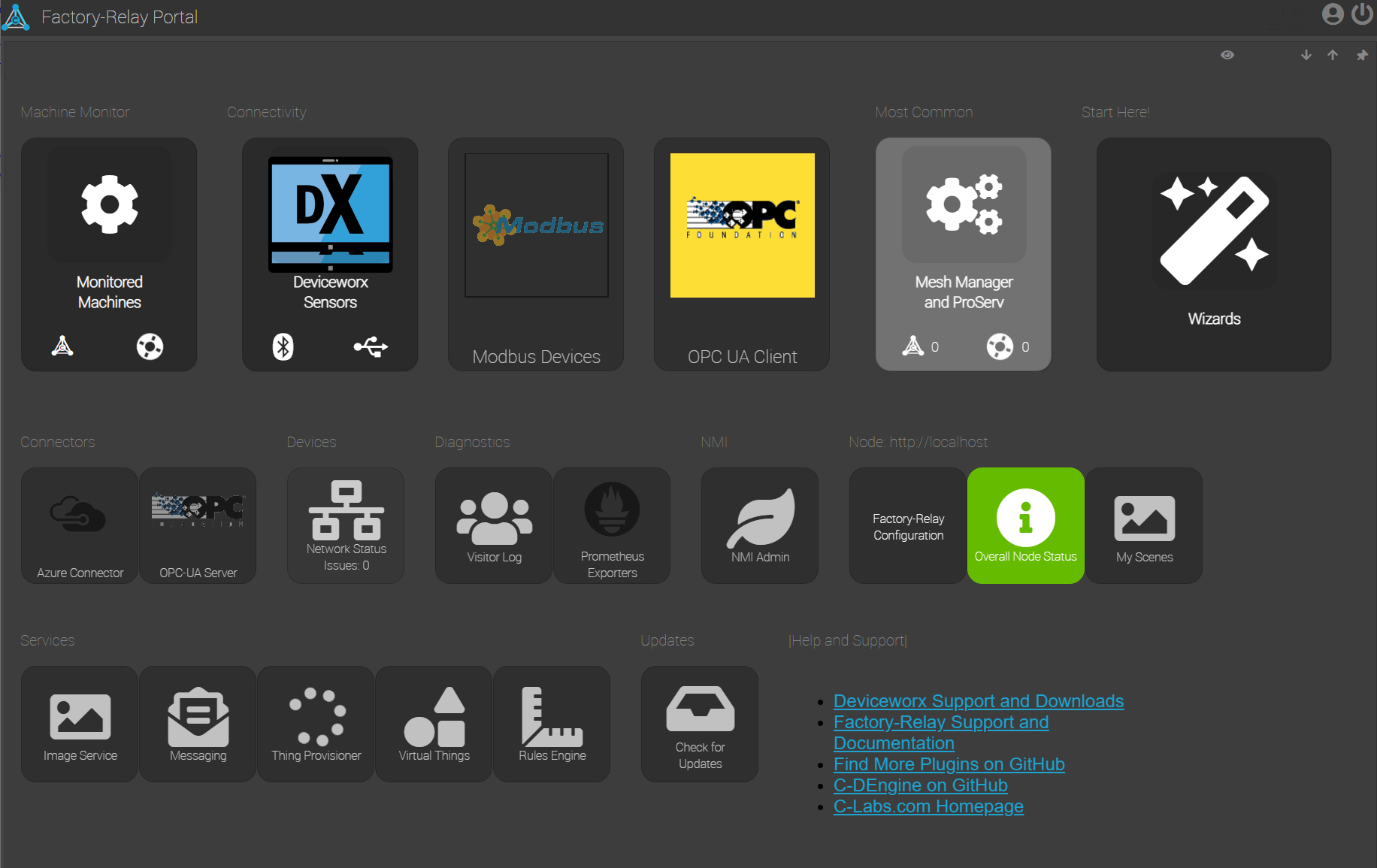 Here's What You Get
When you download the free Factory-Relay you get a base set of Plugins for industrial communication, business services and digital twin representations.
Modern User Interface
Our Natural Machine Interface (NMI) provides built-in user interface support for the Factory-Relay, making it quick and easy to build great looking user interfaces for modern browsers and mobile devices
Learn More
Industrial Protocols
Out of the box, the Factory-Relay supports the most important industrial protocols such as OPC UA and Modbus. The C-Labs plugin library supports many other protocols
Learn More
Mesh Communication
The Factory-Relay can be set up to seamlessly and securely connect multiple networks to forward industrial data to anywhere across the globe.
Learn More
Easy to Extend
All core components of the Factory-Relay are Open Source. Check out how we worked together with TRUMPF to make the source code available!
Learn More
---
Get started with the Factory-Relay
Download the Factory-Relay today and get started with your first Industrial IoT project!
Register and Download Now!
Get our Android App (iOS coming soon)

Ready to do more?
Get in touch or visit the Plugin-Store.